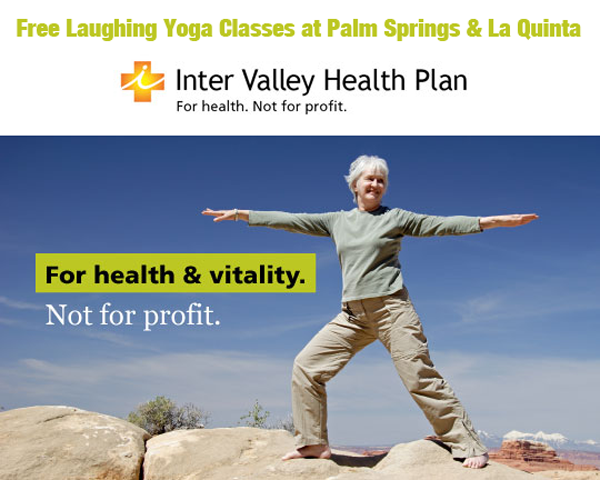 INTERNATIONAL LAUGHING YOGA SHOWS HAVE BEEN PERFORMED IN HAWAII, HONG KONG, JAPAN,
KOREA AND INDIA. TO BOOK A SHOW E-MAIL yogiramesh@at.net OR CALL TOLL FREE 877 FOR YOGA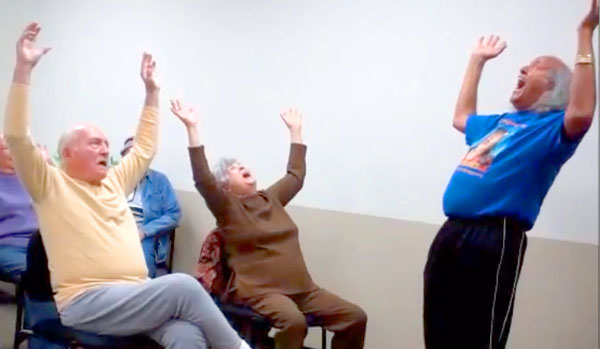 Breath, Love, Laugh & Be Happy
CHANT… I'M HAPPY, I'M STRESS FREE!!!
Laughing yoga classes at:
69040 E. PALM CAYON DR. CATHEDRAL CITY, CA 92234 (Near Big Lot)
Fees: $10.00 Per Lesson – $90 for 10 Lessons

Laughing yoga certificate courses:
Fee: $250.00 Call for appoinments Cell: (562) 716-9367 or (760) 832-9992
Email: yogiramesh@att.net
JOIN LAUGHING YOGA CLUB IN DOWNEY, LONG BEACH, SANTA ANA, GARDEN GROVE, INDIO, LA QUINTA & PALM SPRINGS, RANCHO MIRAGE
AVAILABLE FOR CORPORATE OFFICE, BIRTHDAY PARTIES, FUNDRAISERS, SPECIAL EVENTS
Yoga classes in Cathedral City:
Monday to Thursday 8:00am, 9:00am, 7:00pm, 8:00pm
Saturdays 8:00am, 9:00am,10:00am 
Private session are with Appointment 
Call: (562) 716-9367 or (760) 609-2234
Downey:
Yoga For Inner Fitness start from first Tuesday of each month.
7810 Quill Dr. Downey, CA 90242
For registration call: (562) 904-7223
Laughing Yoga Certification One Day Course:
Fee: $300.00 donation
Course Period: 8 hours
Class Time: Every Weekend 8 am to 12 noon, 2 pm to 6 pm
Office: (760) 832-9992 
Direct contact: Cell: 562-716-9367
You can become a Leader and open up a
Laughing Club in your City!
Guru Yogi Ramesh Pandey
Born to rock you!
Good health without medicine
Yoga breathing – Happy life!
"I'm happy, I'm relaxed–I'm happy, I'm relaxed–I'm happy, I'm relaxed"
-Yogi's mantra