Biography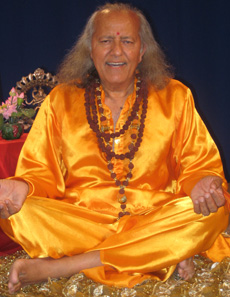 Guru Yogi Ramesh
is one of the finest laughing yoga teachers in the world. His ability to bring tears of laughter to all those who practice with him is truly a gift from the heavens. He began Yoga at the age of five, and has been practicing every day for over forty years. Yogi Ramesh has been teaching his knowledge of Yoga for the more than a quarter century. He is a member of the California Yoga Teachers Association, and the founder of the Universal Yoga Center.
He produces the television show "Universal Yogi" which has been airing for the past twelve years. He has also appeared on NBC, CBS, and ABC on programs such as Oprah and the Roseanne Show, where he promotes the healing benefits of Yoga. He has been featured in numerous publications as well, including the Los Angles Times ("Ramesh Pandey A Better Body by Boreathing") and the US News (Ramesh Pandey – Universal Yoga Guru)
To enquire about Videos,
classes or private
lesson with Yogi Ramesh

Toll Free: 877 367 9642 • Email: yogiramesh@att.net or visit: www.universalyoga.org
Universal Temple of Yoga
and Inner Peace
Palm Springs, California U.S.A.
(760) 832-9992