WELCOME TO LAUGHING YOGI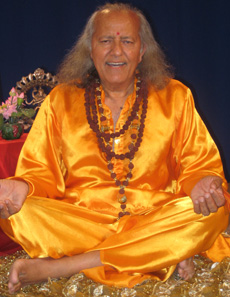 Guru Ramesh Pandey
is one of the finest laughing yoga teachers in the world. His ability to bring tears of laughter to all those who practice with him is truly a gift from the heavens. He began Yoga at the age of five, and has been practicing every day for over forty years. Yogi Ramesh has been teaching his knowledge of Yoga for the more than a quarter century. He is a member of the California Yoga Teachers Association, and the founder of the Universal Yoga Center.
He produces the television show "Universal Yogi" which has been airing for the past twelve years. He has also appeared on NBC, CBS, and ABC on programs such as Oprah and the Roseanne Show, where he promotes the healing benefits of Yoga. He has been featured in numerous publications as well, including the Los Angles Times ("Ramesh Pandey A Better Body by Boreathing") and the US News (Ramesh Pandey – Universal Yoga Guru)
Himalayan Master from India with over 45 years of experience.
Celebrity Guru to the stars, Spiritual leader of the world.
Founder of Universal and Laughing yoga in USA.
YOGA THERAPY
WITH GURU YOGI RAMESH
With 45 years of experience as a spiritual guru and healer, brings us the science of oxygen and laughter therapy for the heart, mind and body Join guru yogi Ramesh Pandey, a living Himalayan yoga master, for the ultimate healing experience of your life. Attend a "celebrate life with laughter" session to experience a renewed sense of balance for your heart, body, and mind. With never before revealed 5,000 year old science of self-healing through oxygen and laughter therapy. Yogi Ramesh's oxygen and laughter induces mood-enhancing endorphins into the blood stream, creating a feeling of happiness while suppressing s-inducing chemical in the body.
This is Your Brain on Laughter
Dr. Weil in Healthy Aging, brain, brain health, laughter
Seriously, research suggests that a good laugh can boost memory, lower stress, protect against heart disease and even burn calories. The latest news on the health benefits of laughter comes from a small study at California's Loma Linda University, where researchers investigated the effects of humor on 20 seniors. First, they tested short-term recall among all the participants and took saliva samples from them to measure levels of the stress hormone cortisol. They then showed comic videos to half the participants while the others were asked to sit silently elsewhere without talking, reading or using their cell phones.
This Is What Happens To Your Cells
When You Experience Happiness
by E.C. LaMeaux
Too much research has been devoted to the science of stress, depression and the connection to disease and not enough to the biology of joy. If a greater emphasis was placed on why we don't go to doctors when we are feeling optimistic, happy, and joyful, there would be less value and importance placed on the emotional states that coincidentally generate more money for those manufacturing medication.There are many ways to experience pleasure in our brains and happiness might be the one emotion that prevents and reverses the cascade of cellular events that lead to disease.
7 Health Benefits of Laughter
by E.C. LaMeaux
One of the best feelings in the world is the deep-rooted belly laugh. It can bring people together and establish amazing connections. Everything from a slight giggle to a side-splitting guffaw can change the temperature of a room from chilly unfamiliarity to a warm family-like atmosphere.
There is already so much to love for laughter that it seems greedy to look for more, but that's exactly what researchers Dr. Lee Berk and Dr. Stanley Tan at the Loma Linda University in California have done. These two doctors have researched the benefits of laughter and found amazing results. Get ready to get your giggle on!
"Spiritual Leader of the World"
International Celebrity Guru
Live life laughing, Breath more, Love more,
Laugh more and Live more.